CLC Leadership
 About Our President: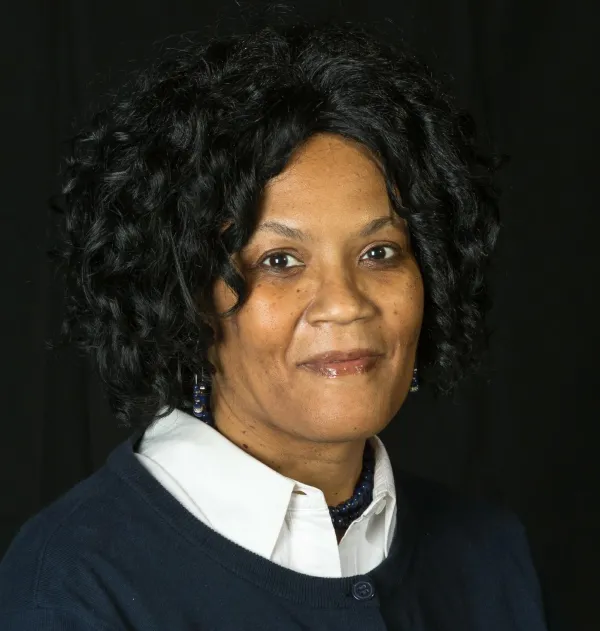 Vonda McDaniel, President
Vonda joined the United Rubber Workers (URW) in 1992 at the Bridgestone-Firestone Lavergne Plant, where she has worked for the last 30 years. Shortly after joining the Union, she became a Shop Steward which began her Union journey. In 1995, URW merged with the United Steelworkers (USW), opening up new opportunities for her as a young activist. Vonda was trained in the USW's Women of Steel initiative, which equipped her with vital tools to become a leader in her Union and community. She went on to become a trainer in the program herself. After 10 years as a local Union Pension and Insurance Representative, Vonda was elected President of the Central Labor Council of Nashville and Middle Tennessee in 2013.  
The Central Labor Council of Nashville/Middle TN under McDaniel's leadership has been incubator for experimentation and innovation. The past decade has been marked with transformative work that extended Labor's voice in the community.  This includes extensive involvement in collaborative community organizational initiatives targeting sustained access to community resources, social justice, economic equity, a voice in public policy and private sector investment, commitment to transparency and democratic values in our community of worker organizations.
Growing up in Nashville, Vonda's activism continues to be shaped by the influence of the church she grew up in. First Baptist Church, Capitol Hill was an early center of student organizing during the civil rights movement. There she learned how ordinary people can make extraordinary change.  
Vonda is a graduate of TN State University. She is a lifetime member of Alpha Kappa Alpha Sorority Inc, A. Philip Randolph Institute Nashville Chapter, and CBTU. She serves as Vice-Chair of Music City , Emerge TN Cabinet, National Board of Bargaining for the Common Good.   She is a member of the State Fed and Central Labor Council Advisory Committee, EC Women's Committee and the AFL-CIO Racial Justice Task Force.  In October 2017, she was elected as a Vice- President to the national AFL-CIO Executive Council as a CLCs representative.
| | | |
| --- | --- | --- |
|   | 2023-2025 Executive Board |   |
| Vonda McDaniel | President | Local USW 1055 |
| Charles L Smith | 1st Vice President | UAW 737 |
| Eric Coons | 2nd Vice President | UA 572 |
| Eric Chapman | 3rd Vice President | CWA 3808 |
| Ethan Link | Treasurer | LIUNA Local 386 |
| Sara Duran | Secretary | MNEA |
| David LaRue | Sergeant at Arms | SMART Local 177 |
| Darryl Wilson | At Large  | IATSE 492 |
| Honey Hereth | At Large | SEIU Local 205 |
| Rick Parks | At Large | IAFF 140 |
| Randall Payne | At Large | Coalition of Black Trade Unionist (CBTU) |
| Joel Brauchi | At Large | IBEW Local 429 |
| Ralph Beard | Trustee | OPEIU Local 277 |
| Kim Sansom      | Trustee | IBEW Local 429 |
| Sam Petschulat | Trustee | TNG/CWA Local 32035 |