Honoring the Life & Legacy of IBEW 429's Randy Clark
sampetschulat
03 Feb, 2022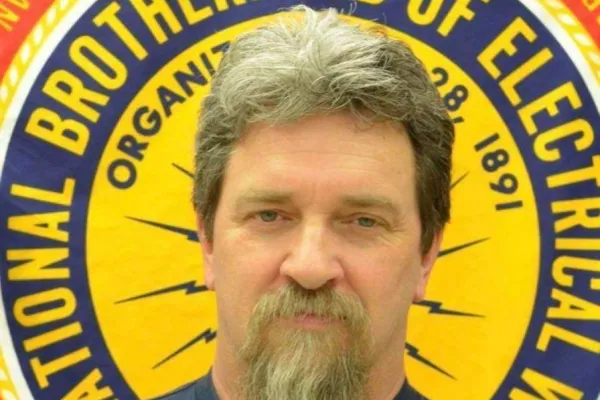 CLC Officers and Union members who were privileged to know Randy Clark, I.B.E.W. ''Electrical Workers Local Union'' #429 Business Manager, mourn his passing. Randy was a dedicated Union Man who gave his best to our movement and left a legacy which we will strive to carry on. Funeral arrangements and more details can be found on this website.
Obituary for Randy Clark:
Randy Kevin Clark, age 61 of Joelton, Tennessee, passed away after a long battle with cancer on Saturday, January 22, 2022 at his home surrounded by his loved ones.
A Memorial service will be held at New Hope Free Will Baptist Church Fellowship Hall, 1285 New Hope Rd, Joelton, Tn., between the hours of 12-4:00pm on Saturday, February 5th. All are welcome to come share stories and reminisce. A Celebration of Life service will be held on Saturday, April 30th at the IBEW Union Hall location.
Randy was born on March 1, 1960 in Westmoreland, Tennessee to Thelma Graves Clark and the late Dutch Clark. He was a Journeyman/Wireman in the electrical industry and a member of the IBEW for over 35 years. He served as the Business Manager of the IBEW Local 429 and was a sincere trade unionist and fierce advocate for middle class Americans and IBEW members. He was an avid fan of Tennessee sports teams including the Vols, Predators, and Titans. Mr. Clark was a beloved father figure to many including many cousins, nieces, nephews, and his many brothers and sisters at the IBEW.
In addition to his father, he is preceded in death by his son, Cody Elvis Clark; and brother Darryl Clark.
In addition to his mother, he is survived by his wife of 29 years, Dawn Clark; daughters, Sarah Clark (Bill) and Tonya Clark (Matt); brother, Larry Clark; sister, Sherry (Terry) Wix; and grandchildren, Joesiah Scott and Grace Meadows.
If so desired, memorial contributions may be made to the American Cancer Society, 2000 Charlotte Avenue, Nashville, Tennessee 37203.
The family requests any floral deliveries or personal cards be sent to The Clark Family, 5759 Clarksville Pike, Joelton, Tennessee 37080 or IBEW Local 429, 2001 Elm Hill Pike, Nashville, Tennessee 37210.
AUSTIN & BELL FUNERAL HOME in Pleasant View is in charge of these arrangements. 6316 Highway 41A, Pleasant View, Tennessee 37146 (615) 746-4433 www.austinandbell.com